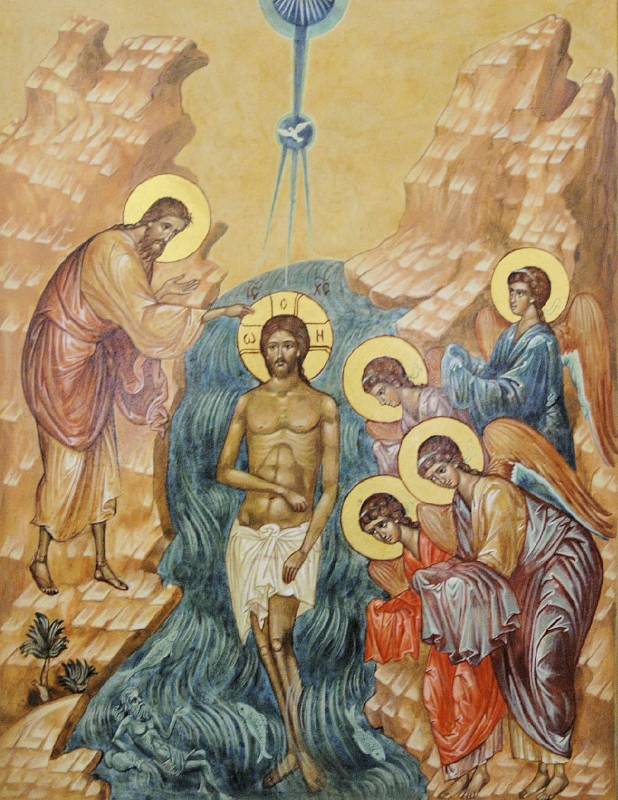 "Welcome one another, therefore, just as Christ has welcomed you, for the glory of God." - Romans 15:7
We're glad that you've taken a moment to come to our parish's home on the web. On behalf of the Parishioners of the Saint John the Baptist Greek Orthodox Church, welcome to our Parish. As you explore our website, please remember that you are always welcome to join us for our services.
We hope that you find our website helpful in understanding the Orthodox Christian faith, and it gives you a better glimpse of our church family. If you have any questions please feel free to contact our church. Have a blessed day!
.
.
.
.
.

St John the Baptist Online Marketplace / The official online store of the Greek Orthodox Archdiocese of America
10% of your purchase is contributed to St John the Baptist Church
Services Schedule
We meet for worship every Sunday morning for Matins and Divine Liturgy followed by a fellowship coffee hour in our church hall.
Sundays: Orthros (Matins): 9:00 AM | Divine Liturgy: 10:00 AM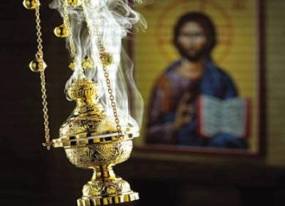 Sunday Services begin at 9:00 AM with Matins; Divine Liturgy follows
Celebrant: Fr. Mark Vinas
Chanters: Gus Moutos, Charles Leontis, Jenny Stuhlmiller, David Jensen
Sexton: Michael Xitakis
Alter Service: Daniel Vanderhoof. George Zavitsanos, Aris Zavitsanos
Special Services
We were blessed to have Fr. Constantine Efstathiu, recently retired from Holy Trinity Greek Orthodox Church in Novato, CA who led Holy Week services beginning with Saturday of Lazarus through to Pascha. Thank you Fr. Constantine for blessing us with a wonderful Pascha.
Visit us again for an update on special services.

Online Chapel
Upcoming Events
Matins followed by Divine Liturgy
May 31 9 am
St John the Baptist Church, Park Street, Salinas, CA, United States
Philoptochos Meeting
May 31 12 pm
St John the Baptist Church, 326 Park Street, Salinas, CA 93901, United States
Men's Coffee Fellowship
Jun 1 10 am
Sweet Elena's Bakery and Café, Olympia Avenue, Sand City, CA, United States
Festival Cooking
Jun 2 10 am
St John the Baptist Church, 326 Park Street, Salinas, CA 93901, United States
Festival Cooking
Jun 3 10 am
St John the Baptist Church, 326 Park Street, Salinas, CA 93901, United States
Festival Cooking
Jun 4 10 am
St John the Baptist Church, 326 Park Street, Salinas, CA 93901, United States
Matins followed by Divine Liturgy
Jun 7 9 am
St John the Baptist Church, Park Street, Salinas, CA, United States
General Assembly
Jun 7 12 pm
St John the Baptist Church, 326 Park Street, Salinas, CA 93901, United States