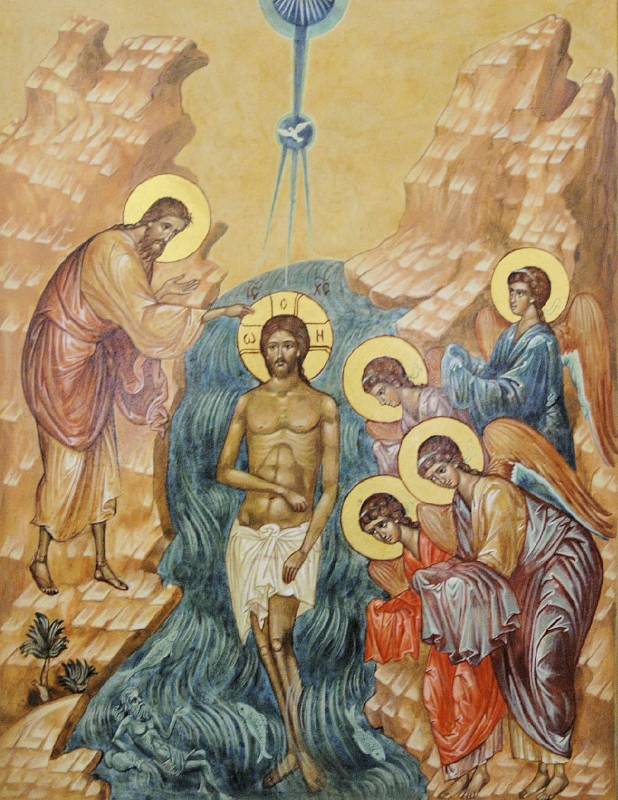 "Welcome one another, therefore, just as Christ has welcomed you, for the glory of God." - Romans 15:7
We're glad that you've taken a moment to come to our parish's home on the web. On behalf of the Parishioners of the Saint John the Baptist Greek Orthodox Church, welcome to our Parish. As you explore our website, please remember that you are always welcome to join us for our services.
We hope that you find our website helpful in understanding the Orthodox Christian faith, and it gives you a better glimpse of our church family. If you have any questions please feel free to contact our church. Have a blessed day!
.

.
.
.

St John the Baptist Online Marketplace / The official online store of the Greek Orthodox Archdiocese of America
10% of your purchase is contributed to St John the Baptist Church
Services Schedule
We meet for worship every Sunday morning for Orthros and Divine Liturgy followed by a fellowship coffee hour in our church hall.
Sundays: Orthros (Matins): 9:00 AM | Divine Liturgy: 10:00 AM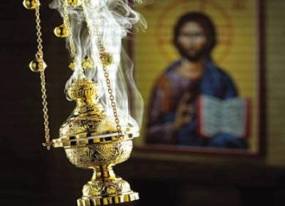 Sunday Services begin at 9:00 AM with Orthros; Divine Liturgy follows
Celebrant: Fr. Ion Coman
Special Services
See the Parish Calendar for updated dates and times:

Vespers
every Saturday beginning July 18 at 5 pm
Paraklesis Services
on Wednesdays at 6 pm
---------------------------------------
St John Saturday
Dormition of St. Anna
July 25, 2015
Orthos 9 am, Divine Liturgy 10 am
St. James Episcopal Church
381 High Street, Monterey
What better way to share our traditions with others in Monterey County, than to have Divine Liturgy in Monterey for all to conveniently attend. We will be holding a St. John Saturday Divine Liturgy in Monterey on July 25 at St. James Episcopal Church, 381 High Street, Monterey, at 10 am. We encourage you to let your neighbors and friends know that they are welcome to join us. The service will be celebrated by Fr. Ion Coman. There will be coffee and refreshments following the Liturgy where we can answer questions and get to know our new friends. Join us!

Online Chapel
Upcoming Events